About Lisa

I love the web and all that it offers. And I've been speaking, consulting, and leading in the digital governance space for over 20 years. My passion centers around assisting digital teams to learn how to collaborate more effectively so that they can help improve the quality and safety of our online world. By encouraging leaders to have the right conversations and take the right steps, I enable them to organize, govern, and run their digital teams more effectively.
Over the years, I've worked with all kinds of digital teams in organizations aligned with most vertical market spaces—and I've seen it all. I've also written a lot about governance. Some of my posts are included on this site, and my book, Managing Chaos: Digital Governance by Design, explores the field in greater depth. Alternatively, you can listen to me engage with digital makers and leaders on the Surfacing podcast.

If you'd like to connect with me about consulting, workshops, or speaking, feel free to contact me, and we can schedule some time to talk.
You can get a hard or digital copy of my book from Amazon or Rosenfeld Media.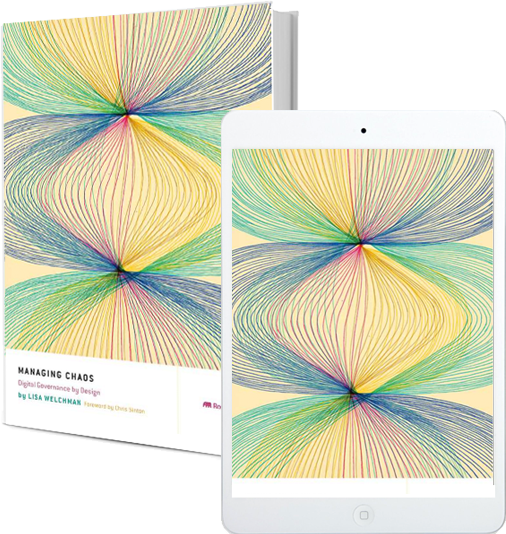 ---